---
Katie Yap
violist & curator
---
About
Modern and baroque violist Katie Yap plays regularly with Australia's finest ensembles including the Melbourne Symphony Orchestra, Van Diemen's Band, Australian Chamber Orchestra, Australian World Orchestra, Australian Brandenburg Orchestra, and has joined groups like the Academy of Ancient Music overseas. Her greatest love is chamber music, and she is a founding member of prog-baroque quartet Croissants & Whiskey, the Chrysalis Harp Trio, and crossover folk/baroque group Wattleseed Ensemble.Katie is fascinated by music's ability to tell stories and bring people together. As the 2022 Freedman Fellow, her project Multitudes explores the nexus of folk, baroque, and new music styles, and a life-long fascination with improvisation. She will create four new works through collaborative composition with partners in crime Emily Sheppard (fiddle/voice), Donald Nicolson (harpsichord/electronics), Bowerbird Collective (violin and cello), and Mindy Meng Wang (guzheng), exploring themes of cultural identity, environmental storytelling and activism, and the physical joy of music-making.Katie has become known for her curation and project management, and she explores this side of her career through her role as Artistic Director of the 3MBS women-in-music festival, Music, She Wrote and Wattleseed Ensemble. She is also a passionate educator, having taught viola at the University of Queensland and Monash University, and she has an intractable habit of stress-baking, which can make for delicious rehearsal breaks!
Music
Aftermath (Emily Sheppard)
In My Solitude (Andrew Ford)
Sonata no. 1 in D major (G. F. Handel)
liebeslied (Matt Laing)
---
Words
For Loudmouth Magazine, 2022
---
Images
Multitudes
Freedman Fellowship 2022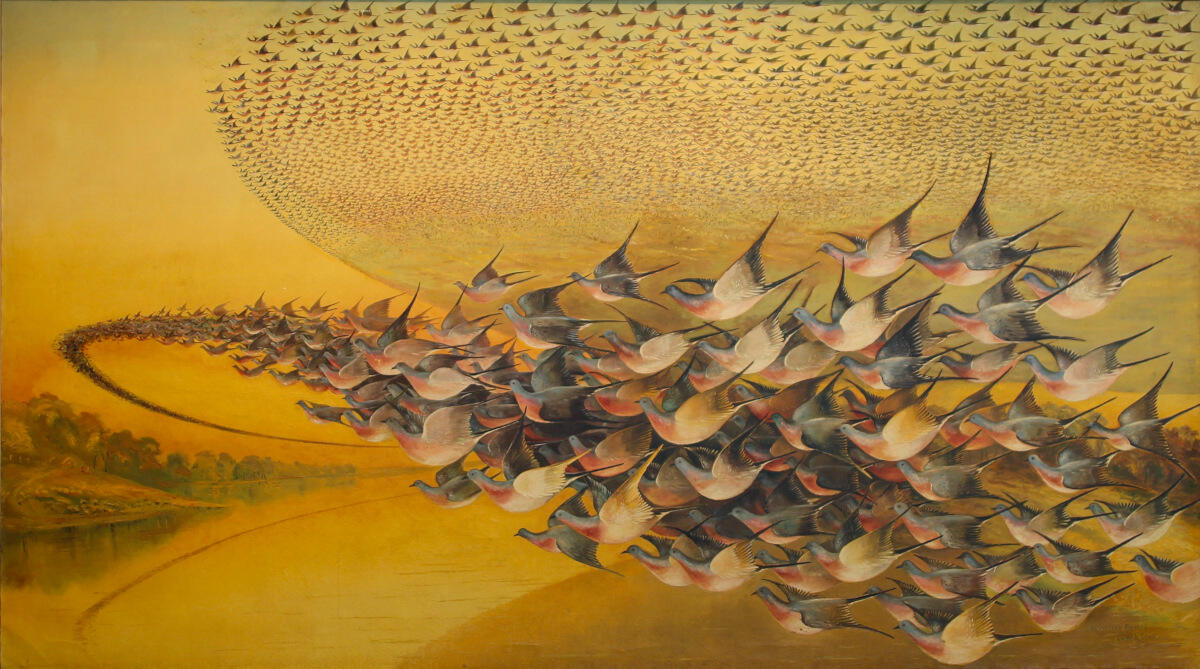 Our world is filled with contradictions: technology affords us the opportunity to be the most connected we've ever been, yet we are the loneliest society that has lived. We proudly say we are a global, multicultural community, and yet there are barriers everywhere we turn. Our own identities are fractured, containing multitudes, yet struggling to create a single whole.Multitudes is a response and an antidote to these breakdowns in connection. Storytelling is one of humanity's greatest tools; my vision is to tell my own story through live creation, active participation, and genuine, vulnerable sharing of an intimate space with collaborators and audience.Multitudes involves the creation of four new works through collaborative composition and improvisation. Each will be based on one of Judith Wright's bird poems, which my mother introduced to me, along with a love of birds themselves.
---
Night Herons with Emily Sheppard (violin)
classical+folk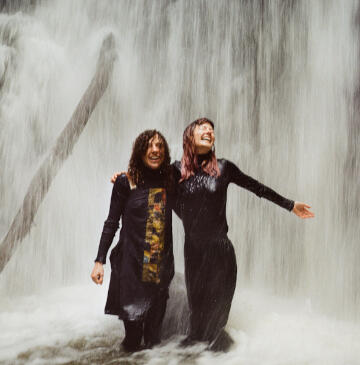 Emily and I have been friends and colleagues for over ten years, and have an instinctive improvisational connection, combining folk and classical styles. Playing with her is a joyous experience, and so is playing her music—I released her work Aftermath as a music video in 2021, and have performed it many times in concerts. Night Herons captures an ephemeral quality of wonder, which characterises my musical relationship with Emily.
---
Black Cockatoos with Donald Nicolson (keyboards, electronics)
old+new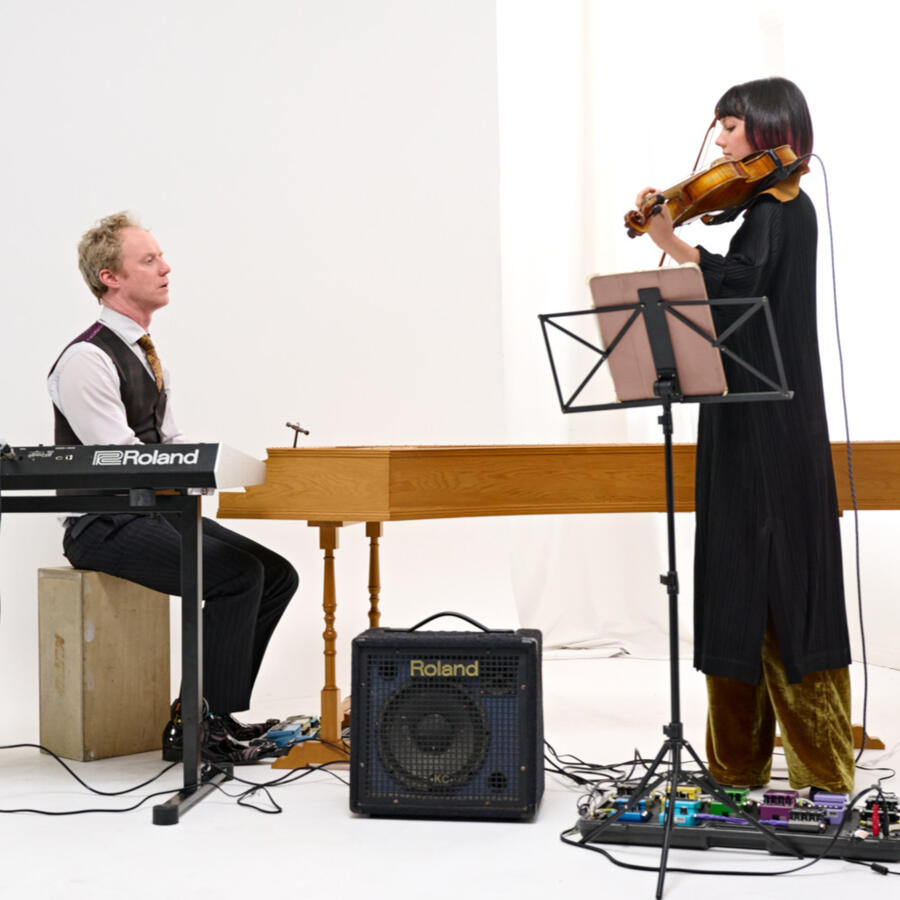 Donald and I share a fascination with the combination of ancient and modern music and instruments. Together we'll explore that fusion to create a work for baroque viola and electronics. The viola's sound is beautifully imperfect, and the baroque viola goes even further—full of profound intimacy and humanity. Judith Wright's Black Cockatoos evokes an urgent wildness that lends itself perfectly to gut strings and electronics.
---
Lament for Passenger Pigeons with Bowerbird Collective (violin, cello)
music+activism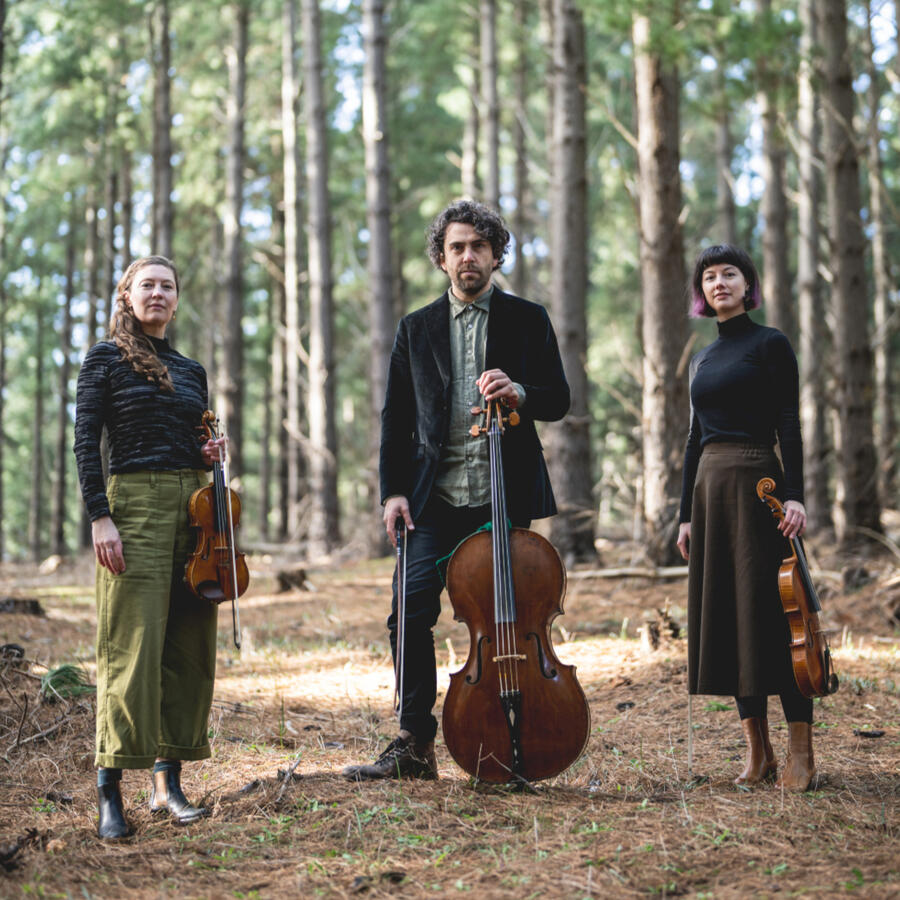 Simone Slattery (violin) and Anthony Albrecht (cello) of Bowerbird Collective are outstanding examples of musical activists, combining research of our most endangered birds with captivating music of the highest quality, and have toured their acclaimed show Where Song Began throughout Australia and internationally. This collaboration will allow me to explore my own love of environment and combine it with my music-making.
---
Migrant Swift with Mindy Meng Wang (guzheng)
Chinese+Australian
Mindy champions the fusion of Chinese traditional and Western art music. I have spent my entire life trying to find a way to express my mixed Chinese heritage, having been brought up with little Chinese influence, and no language. By working with Mindy, I will finally be able to bring my cultural heritage in touch with my music making.
Musica Viva Australia
Futuremakers